The Perfect Writer Gift
So, I have this thing about accoutrements.  I like the trappings, the trimmings, the stuff that accompanies certain lifestyles.  I cigarette cases, even though I don't smoke.  I like glasses and cups and mugs and tea containers, even though most of my tea comes in a paper box.  And I love writerly things.
Like blazers with elbow patches.  It took me three years to find the perfect corduroy blazer with elbow patches. (Mine is not this jaunty.  They save the jaunty stuff for hip British boys, apparently.)
The perfect writer bag for carrying my manuscript-in-progress to my local coffee place and back.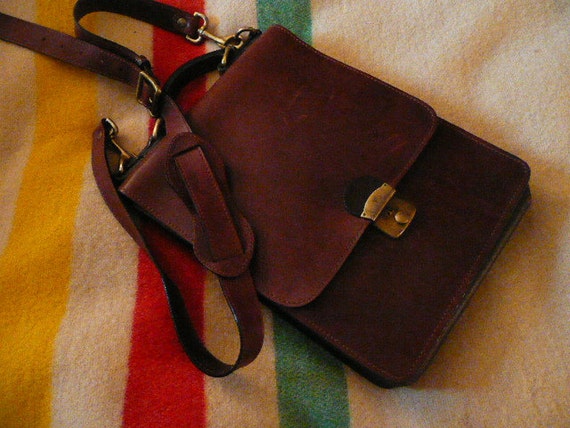 But the one thing I never had was a better way of dealing with said manuscript-in-progress while at home.  I like to print things out and read through them every once in a while, especially when responding to editorial notes.  I usually end up stacking my manuscript in an inglorious pile on my sofa or the side table.
Then I found these awesome cross-shaped rubber bands by Martha Stewart (the ones pictured are from the Container Store).  And I was able to tidily bind my mess into something that looked official.
Until  discovered my cat loves rubber bands.  She bites them in half the minute she sees them.  So I had to worry about my tidy manuscripts turning into messy piles and choking hazards all at the same time.
Until this Christmas.  When my dear, dear husband gifted me with this:
That's right folks, a leather manuscript folder.  Holds up to 500 pages.
Looks sexy as heck in a writerly way.  And even has my alma mater's motto imprinted on the front.
Perstare et praestare, which loosely translates to "persevere and excel," which is exactly what I aim to do with every rewrite of every book.
I love it.
Of course, the cat loves leather even more than she loves rubber bands, so this has the added bonus of making sure I keep it safely tucked away.  It's a gift that makes me clean house and look good at the same time– priceless!